A few weeks ago, the House Ways and Means Committee released 881 pages of a proposed bill that would make many changes to income taxes, estate and gift taxes, as well as corporate and small business taxes begining in 2022. We'll have to wait to see what actually gets passed, after the Senate gets involved, but with such significant potential chnages coming, you'll want to start planning now, so you won't be caught short of time later this year.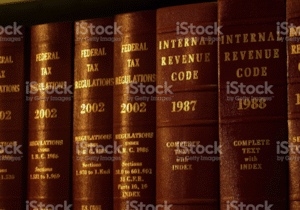 Below is a quick summary of some of the major changes, as well as a link to a more detailed article by Forbes. Needless to say, these changes will have a significant impact on weathly American's, how they handle tax and estate planning, as well as iimpacts on small business owners.
Income Tax Changes
Income Tax Rate Increases and Income Bracket Adjustments - One of the most significant propositions is the increase in income tax rates, bringing individual tax rates to 39.6% for ordinary income. This new rate applies to married individuals who file jointly with taxable income over $450,000, to heads of household with taxable income over $425,000, to unmarried individuals with taxable income over $400,000, and to married individuals filing separate returns with taxable income over $225,000.

Tax rate brackets will also be adjusted and those on the upper end of the 32% and 35% rate brackets may see a tax rate increase as a result.
Capital Gains Changes
25% Capital Gain Rate - The maximum rate capital gains are taxed would increase, from 20% to 25%.
Surcharge on High Income Individuals
New 3% Surcharge on High Income Individuals, Trusts and Estates will apply on individual taxpayers that have anAdjusted Gross Income ("AGI") in excess of $5,000,000 ($2,500,000 if married filing separately), and on trust and estate income in excess of $100,000 per trust or estate.
Increase in Small Business Taxes
Bill will change the 21% flat corporate income tax on 'C Corporations" to an 18% tax on the company's net income of up to $400,000, a 21% tax on net income up to $5,000,000, and a 26% tax on net income in excess of $5,000,000.
Estate Tax Changes
Estate/Gift Tax Exemption Cut in Half Effective January 1, 2022, from $10,000,000 as adjusted for inflation (presently $11,700,000 per person) to $5,000,000 adjusted for inflation.

New bill may also stop the use of Grantor Trusts, Irrevocable Life Insurance Trusts, Grantor Retained Annuity Trusts (GRATs), Qualified Personal Residence Trusts (QPRTs), and Grantor Charitable Lead Annuity Trusts (CLATs) depending upon how it is applied and interpreted.
For additional details, read Tax Law Changes - What Advisors Need To Know, from Alan Gassman at Forbes.
What Should You Do?
Although we don't know what the final tax changes will be, we do anticipate that they will be significant. Therefore, we sugggest that you meet with your attorney to discuss your tax and estate planning, before the end of the year.